Stitch Fix announces Elizabeth Spaulding will step down as Chief Executive Officer; Founder and Chairperson of the Board Katrina Lake to become interim Chief Executive Officer
SAN FRANCISCO, Jan. 05, 2023 (GLOBE NEWSWIRE) -- Stitch Fix, Inc. (NASDAQ:SFIX), the trusted online personal styling service, announced today that Elizabeth Spaulding will step down as Chief Executive Officer and as a member of the Board of Directors, effective January 5, 2023.

"Stitch Fix continues to embark on an ambitious transformation and in the immediate term, the focus for the team is squarely on creating a leaner, more nimble organization to set the company up for a return to profitability. First as president and then as CEO, it has been a privilege to lead in an unprecedented time, and to chart the course for the future with the Stitch Fix team. It is now time for a new leader to help support the next phase. With that context, the Board and I have made the difficult decision that I will step down as CEO." Ms. Spaulding said. "I am proud of the new leadership team we have built, the evolution in culture we've created, and the products we've shipped. More than anything, it is a privilege to serve our clients and create many delightful moments in their lives."
Founder and former Chief Executive Officer Katrina Lake has been named Chief Executive Officer, also effective January 5, 2023, to serve in an interim capacity for six months or until her successor is appointed, unless otherwise agreed by Ms. Lake and the Board of Directors.
"I look forward to stepping back in to lead the business and working closely with the Board of Directors to identify a successor going forward," Ms. Lake said. "My fellow Board members and I thank Elizabeth for her service to Stitch Fix, especially during the challenges of the last couple years. We wish her the best."
Katrina's email to the company can be found here.
About Katrina Lake 
Katrina Lake is the Founder of Stitch Fix. She served as the company's Chief Executive Officer from its inception in 2011 until July 31, 2021, growing Stitch Fix into an industry leading business with an annual revenue during this time of $1.7bn. She has been a member of the Board of Directors since the company's founding.
Katrina took the company public in 2017 and in doing so was the youngest woman at the time to ever take a company public. She was recognized by Parsons New School as one of the most innovative forces in Fashion, Technology, Sustainability and the Arts in 2019, and by BUILD for her entrepreneurial achievements and her personal involvement as a former BUILD Mentor. She also serves on the board of fellow disruptor, Glossier.
Katrina holds a Ms. Lake holds a B.A. in Economics from Stanford University and an M.B.A. from Harvard University.
About Stitch Fix, Inc.
Stitch Fix combines the human touch of expert stylists with the precision of advanced data science to make online personal styling accessible to everyone. Stitch Fix helps millions of clients across the United States and United Kingdom find clothing and accessories they love through a unique model that can extend far beyond the closet to define the future of shopping. For more, visit https://www.stitchfix.com.
Investor Relations Contact:
Hayden Blair
IR@stitchfix.com
Media Contact:
Kathryn Hull
media@stitchfix.com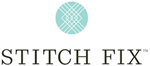 Source: Stitch Fix, Inc.